Welcome to the Old Colony Regional Vocational Technical School District webpage dedicated exclusively to our work with the Massachusetts School Building Authority (MSBA). For nearly 50 years, Old Colony has served the communities of Acushnet, Carver, Lakeville, Mattapoisett and Rochester with great pride and at the highest levels. Vocational Education has evolved in these 50 years. Old Colony must also consider our evolution. We are currently housed in our original structure which was built in 1975. For years our building has served the needs of our students and communities. We are at a point now where we must consider the importance of protecting our investment and ensure that Old Colony takes the appropriate next steps to maximize opportunities for students, our member communities, and bring our facility into the 21st Century. In addition, we must address aging systems, a lack of fire protection, water redundancy, strong interest in vocational education and a need to expand programming to meet labor market needs and the opportunity to best serve our students and member communities. This webpage has been created to share all facets of our MSBA journey for those interested in learning more.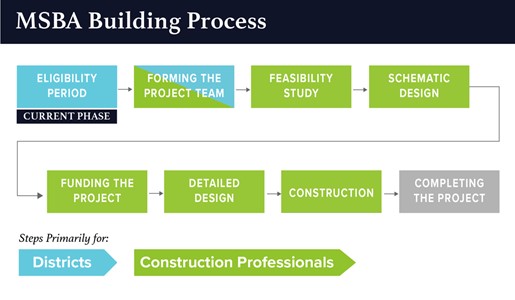 Resources
Materials, Minutes, and Agendas
Here you should find all public documents related to our MSBA Process.