Mr. Boyle
Hello!  This is Mr. Boyle or Mr. B. I am one of Old Colony's school adjustment counselors. I have enjoyed getting to know the OC students and my colleagues. I am grateful to be a part of this community.
A little about myself… I love the Celtic's, Red Sox's and Bruin's. I am a husband to Xiomara who also works as a school adjustment counselor. I am a father to my son Jack, two dogs named Jo Jo aka Tina Turner, Molly aka Mo $ Mo Problems and a cat named Beyonce, Yonce, Queen Bae, Bae-Bae, Queen Beyonce, Sasha Fierce aka Jelly.
My door is always open for any students who are having any difficulties or need time to decompress. You may see me singing down the hallway to whatever song is stuck in my head. You're welcome to join in, suggest a new song or rate my terrible singing voice. 
Either way…
Let's get weird, be weird and stay weird.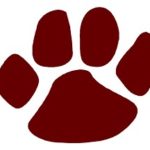 Ms. Wilbur
Hello Old Colony. Thank you to everyone for welcoming me here, I'm so excited to be a Cougar. While this may be my first year as a Cougar, I already feel the supportive and friendly nature of this environment. This school showed me early on that supporting one another through difficult times as well as exciting and celebratory times is as natural to the individuals here as breathing. I feel very lucky to be a part of this community. I look forward to continuing to get to know each of you and to be an additional provisioner of non-judgemental assistance and encouragement to all. 
To help you get to know me I will share a little about myself. Walking into my office you will notice that I love plants (as I have a small collection of live plants growing in my office), I also love animals (as my "Dogs > people" sticker on my water bottle and Cougar swag will attest to), and I have an open sense of humor (if you look carefully at some of the plants, you may notice googly eyes affixed to their respective pots). I enjoy incorporating creativity into my work and helping others to use their own creative interests as ways to soothe and support themselves. I enjoy a wide range of music and am always open to new suggestions for artists or songs to listen to. In my personal time some of the things I enjoy include: engaging in my own creative pursuits, spending time with my dog and cat, baking, being outdoors, practicing mindfulness,  and interacting with friends. 
I would like to reiterate how much I appreciate the opportunity to become a part of the Old Colony community, I count on being a Cougar for a long time.  My door is always open (except for when it isn't, in which case you may knock), even if it's just to say "hello" or to grab a jolly rancher.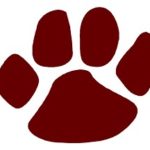 Crisis and Counseling Information