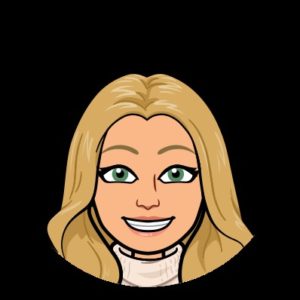 Mrs. Sharon Lacroix, LICSW
Hello OC!  This is Mrs. LaCroix.  I love working at OC because I love the energy of our high school.  I find joy walking down the hallways and smelling something baking in Culinary or fresh pinewood that has just been cut in Carpentry.  I love my job because it allows me to put myself in someone else's shoes.  I feel grateful that others will share their story and trust in me to help them through difficult moments and/or celebrate their amazing accomplishments.  My feeling is that we are all in this together and I hope to make you feel welcomed, valued, respected and appreciated for the unique person you are.
In my personal time, I love being in nature but my favorite moments are spent with family and friends swimming in the ocean, skiing down a slope or learning something new.  Some of my greatest accomplishments include making something that once felt impossible…a reality.  This includes being a mom, base jumping with a parachute, learning to sail, scuba diving, putting myself through college, backpacking through 32 countries, and living on the ocean.   New interests most recently included renovating a camper, learning to play a string instrument, sailing, raising chickens, surfing and becoming a professor at a university.  
I look forward to hearing your story, your accomplishments and your dreams!  Nothing is impossible, live your dreams, create your reality, and Carpe Diem!  We are all in this together!

Mrs. Caitlin Vandal, LICSW
Hey everyone!  This is Mrs. Vandal.  I'm really excited to start another school year with all of you, even if it might look a little different this year.  We have the best school community, where everyone gets to be a valued member of the OC family!  I feel grateful to work here and to have the opportunity to get to know each of you, helping you through difficult times and cheering you on through the many successes you achieve during your time at OC.  As we embark on a school year that initially feels a little foreign to all of us, I am confident that we will settle into a groove and make great things happen each day!  
To give you a little insight into this "face behind the mask"…  In my personal time I enjoy being with my family and staying busy with my three sons and my three dogs.  You'll often find me at the baseball fields or the hockey rink cheering on my two oldest sons while also chasing around my youngest (toddler) son.  I love classic rock and enjoy being outside, camping, skiing, staying active and playing sports, though I don't have as many opportunities for sports as I did when I was your age!
I look forward to experiencing this school year with you.  We're all in this together!  Remember, you're in the driver's seat…  With a little positivity and perseverance, you can make this year whatever you want it to be!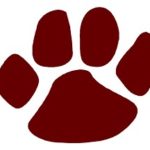 Crisis and Counseling Information