2020 Suggested Summer Reading 
As we navigate through these unprecedented times together and look to the coming school year, we want to share our changes to our traditional summer reading assignments. We know that this time is stressful for many students and families, so we have decided to forego the standard mandatory summer reading program and instead offer a list of suggested titles your student may want to explore. These are books that our own staff members have read, loved, and recommended as important titles for our students, but please consider the titles that are appropriate for your family.  If none of the recommended titles interest your student, we strongly recommend that they find something that does (consider: magazines, blogs, newspapers) and spend time reading this summer.  Though not required, students can keep notes or a log of their time spent reading and discuss with their teachers next year.  Time spent independently reading helps students as they grow to become career and college ready.  Please encourage your student and help them to make independent reading a priority this summer, especially while they have the freedom to choose the topic and texts.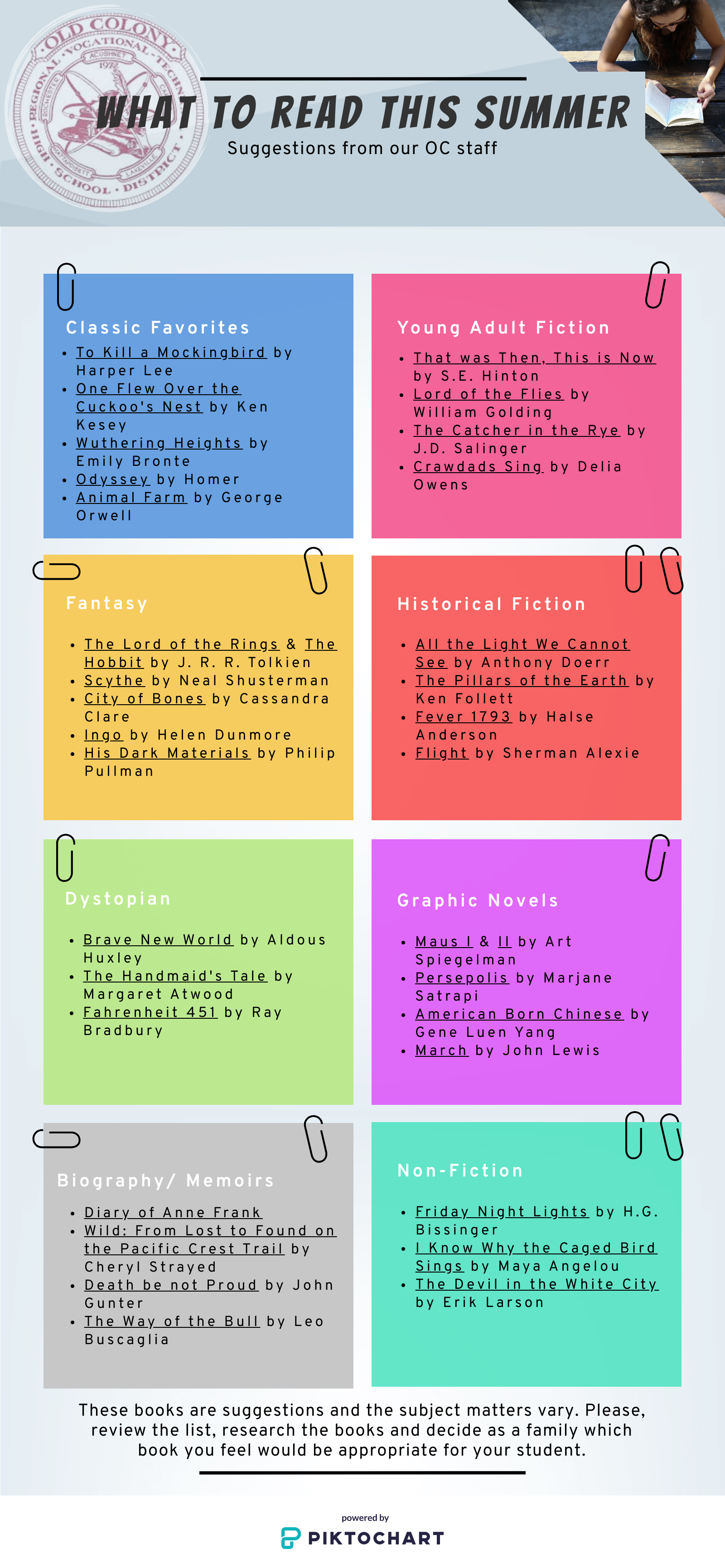 The only exceptions to this change are students who enrolled in AP English Language and Composition and AP English Literature and Composition for the coming school year.  These students will receive their summer assignments from the AP instructors directly.
If visiting a library is not a possibility this summer, the online platform Open Library (https://openlibrary.org/collections/k-12) offers texts for students to read for free.  Again, in these uncertain times, our intent is that students use this time to read and engage with topics that interest them.  Should you have any questions or need any clarification, please email our Academic Coordinator, Mrs. Catie Tuccinardi, at ctuccinardi@oldcolony.info.